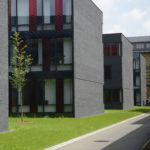 Mission Statement
CeMEAS mission is to strengthen the understanding of modern East Asian developments. We highly value scholarship that cuts across traditional boundaries. Thus CeMEAS facilitates multi-regional and multi-disciplinary research combining expertise from various disciplines and the area studies.
CeMEAS' focus areas are:
State and Market in Contemporary East Asia
Nation and Thought in Modern East Asia
Rural China
Rule of Law in China
Environment and Public Space in East Asia
One of CeMEAS' core projects representing a transregional approach is CETREN, an institutional framework that brings together expertise on East Asia and India. CETREN's central theme is the "Politics of the New". Scholars from the humanities und social sciences conduct in this network research on the most enduring topics of modernity, such as the relation between religion and secularity.